IMPORTANT:

iProperty email account service fees include hosting and management of emails through our dedicated servers. All necessary details required for the account will be provided to the account holder and include password, username, incoming and outgoing mail server. Any additional assistance required for setting up third party software should be directed to the support team for the software provider.

Services that can be purchased in addition to the hosting account include a once-off set up fee where a support staff member can guide you through the email set up using Microsoft Office. This is ONLY applicable during the set up of the email account and does not apply to pre-existing email accounts.

To begin we will open Microsoft Outlook 2007 & go to "Tools --> Account Settings"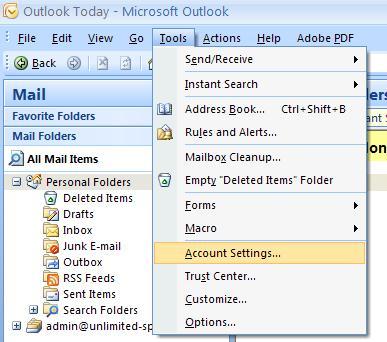 Click the "New" to start setting up a new email account & proceed by clicking the "Next" button.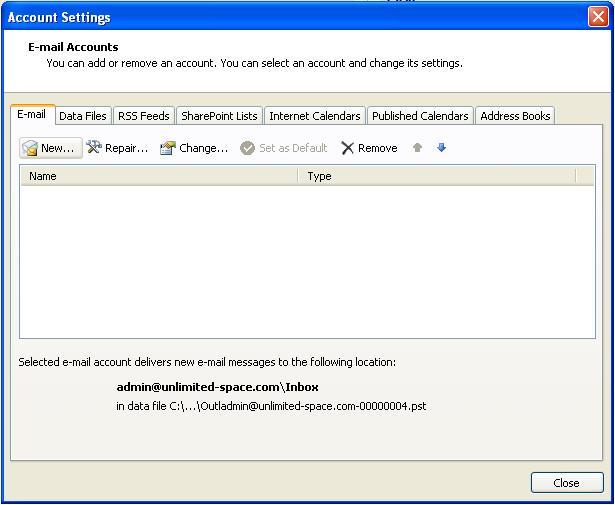 Make sure that "Microsoft Exchange, POP3, MAP, or HTTP" is ticked.
"Connect to an email account at your Internet Service Provider (ISP) or your organizations Microsoft Exchange server. & proceed by clicking the "Next" button.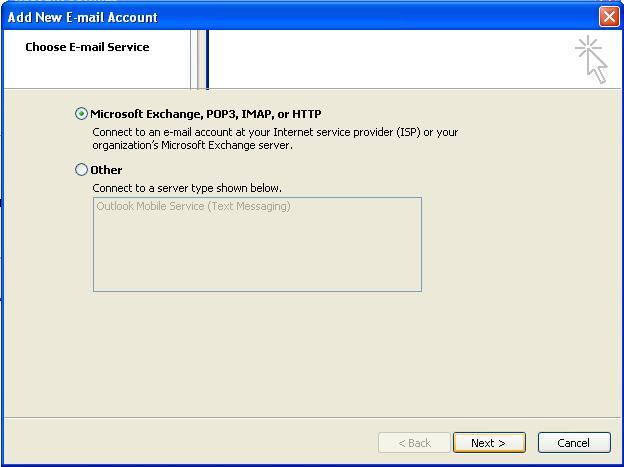 Now click "Manually configure server settings or additional server types." & proceed by clicking the "Next" button.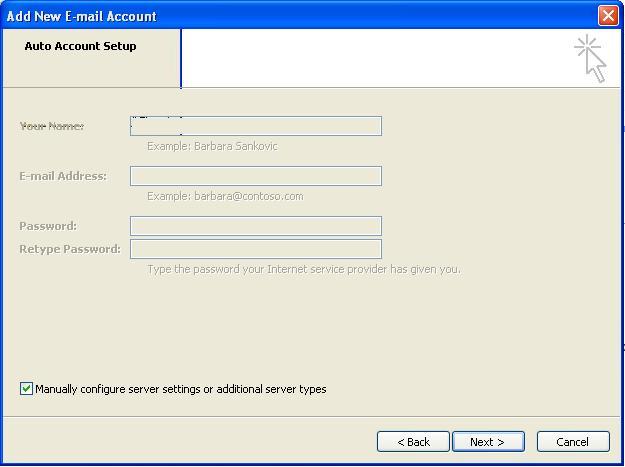 Internet Email "Connect to your POP, IMAP or HTTP server to send and receive email messages" & proceed by clicking the "Next" button.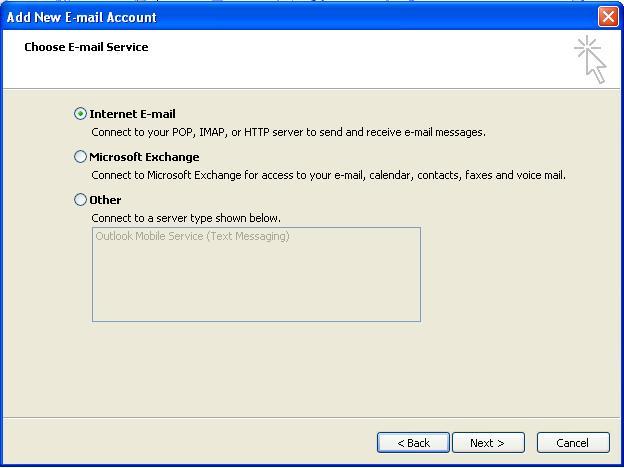 The final step is to input your email account settings.
Your Name: The name inserted in this field will be displayed in the header when sending emails to people.
Email Address: yourname@yourdomain.com (your complete email address).
Incoming mail server: mail.yourdomain.com.au
Outgoing mail server: mail.yourISPdomain.com.au
username: yourname@yourdomain.com.au or yourname+yourdomain.com.au (you will need to input the complete email address as the username.
password: The password which has been supplied to you
Click on More Settings
Click on the Advanced tab.
Tick the 'Leave a copy of messages on the server' box
Tick 'Remove from server' and select the number of days: Suggested number: 5-7 Please note that email accounts only have limited storage space, so leaving messages on the server for too long may result in your mailbox becoming full, and rejecting any new messages If you receive a 550 error stating that your mailbox has exceeded quota, you can reduce the number of days.
IMPORTANT: The above settings ('Remove from server') must be applied to every device used to receive emails.
Click on OK.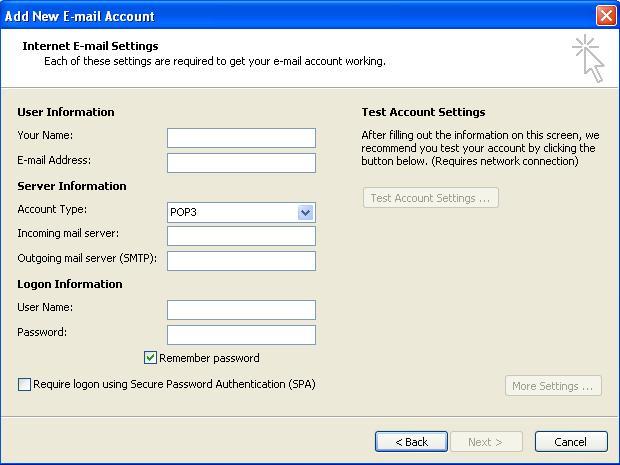 Once all fields have been entered, press the "Test Account Settings" to test your settings. Once the settings are producing green ticks marked against "Receiving incoming mail" & "Sending outgoing mail" then you may proceed by clicking the "Next" button & completing the setup.


IMPORTANT: Please DO NOT store copies of emails on the server for more than 14 days. This setting must be applied to every device used to receive emails. For advise on how to remove duplicate messages from the server refer to your email client.

See Outgoing Mail Servers for a list of some Australian ISP outgoing mail servers.