Once enquiries have been linked to properties and contacts there are a number of ways that they can be contacted within the system. The easiest way to communicate with your leads is via the property they enquired on. This can be done by utilising the SMS sender and Workspace.
You can locate leads within a property by going to Prospects and selecting the Enquiries tab.
SMS
You can sms all of your leads by using the SMS Sender available in iDashboard. If your property has linked leads there will be a new Enquiries filter option in the SMS Sender.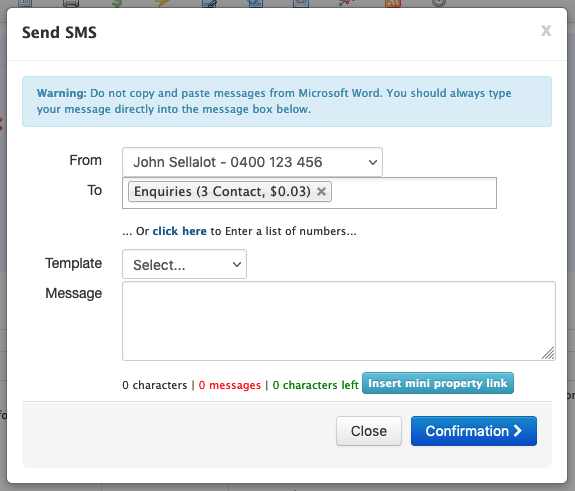 If you would like more information on how to send SMS from iDashboard you can view this via the Send an SMS to contacts article.
WorkSpace
You can also utilise WorkSpace in iDashboard to send a bulk email to your leads. You can do this by clicking the Add all to Workspace button, or if you want to only select some of your leads you can do this by ticking the leads you would like to add and clicking the Add to Workspace button.

If you would like more information on Workspace you can view this via the WorkSpace article.